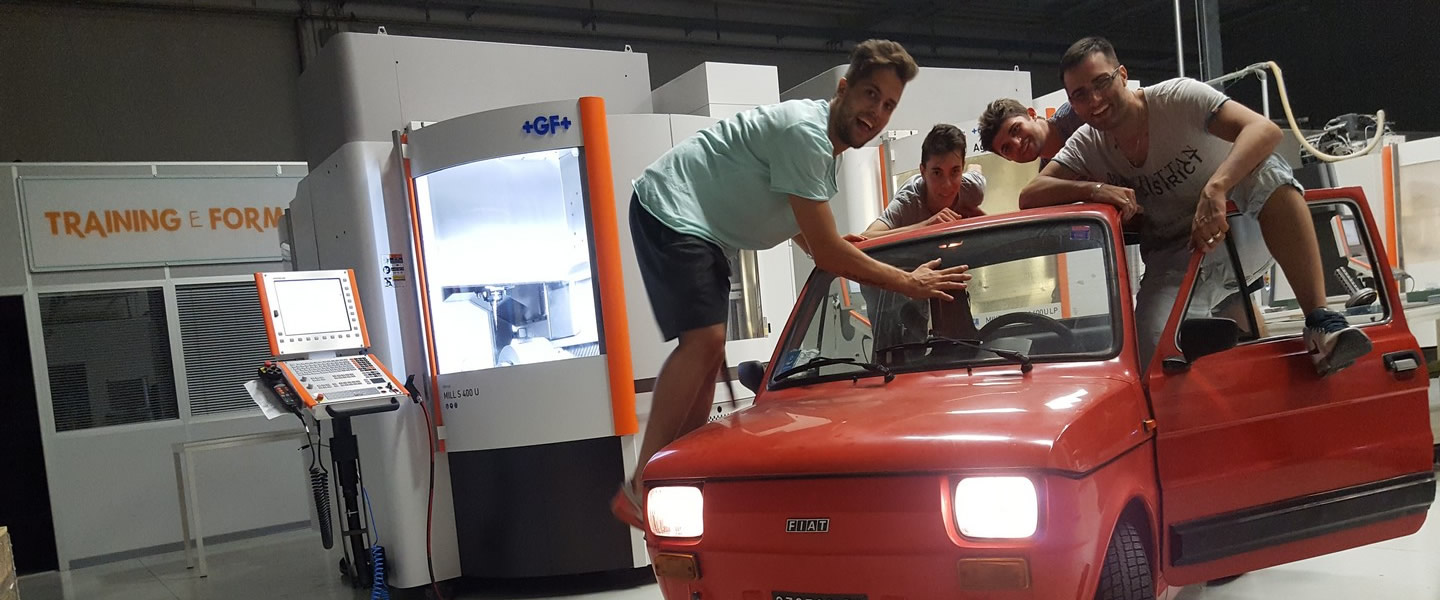 We win with people!
Our company has always focused on people and on the idea of building and working together in a winning, passionate and proactive team.
The contribution of each of us - yesterday, today and tomorrow - is essential at New Ancorvis to develop products, services, strategies...
And there is a strong sense of belonging we all have in common, making us think (actually, know!) that our New Ancorvis is all of us together! , because it is the result of our dedication, hard work and ambition, which guide us every day towards increasingly complex common goals.
We constantly cultivate the jovial and open contact that characterises our country to communicate with our customers, to listen to their difficulties and to seek - and suggest - solutions.
The circular communication flow that develops in this way - free from the typical conditions that hierarchies induce - allows us to create a rare empathy with our customers, making them feel closer to, and even part of, our team.
We like to think that our team is strong, cohesive and solid, both within our organisational structure and outside, and that the brisk, bold and positive soul that is typical of New Ancorvis and of its young staff always makes a difference!
And for the New Ancorvis team to be a strong team, we are committed not only to work towards a common goal but also to work in a conscious manner, with clear and defined roles, well aware of the activity that each component of the company performs every day.
In fact, team spirit is not only about achieving a common goal, but rather it means acting methodically, which allows us to fully understand - through comparison, study and analysis - why our actions work and why they lead to failure.
In short, we don't want to identify the culprit if a mistake is made, but the problem.
In fact, it is only by finding the problem that it will be possible to identify the cause and therefore the solution.
Only in this way we believe it is possible to create an effective strategy (a way of working), that also improves our learning process - even of the coach! - and contributes to creating a corporate structure capable of winning… at all times ;-)!
This is how we train, what we try to do every day, turning our effort, our anxiety for improvement, into more optimised services, strategies, products, workflows…
And then by now you will have understood that New Ancorvis is a competitive company: this is why the comparison with sport is more than congenial to us and why we are passionate about studying all the positive values to transfer to our daily lives.